Feature #864

Drag/drop songs into playlists displayed in the Playlist Manager
Start date:
January 25, 2019
---
Description
It would be very helpful if we were able to select a playlist from a [list] view instead of a [tab] view.
Finding a playlist in a scrollable list is much easier than finding it in a tabular view that isn't easy to navigate.
It will become easier to drag songs across different playlists.
What do you think? (compare 1 with 2 in the image below)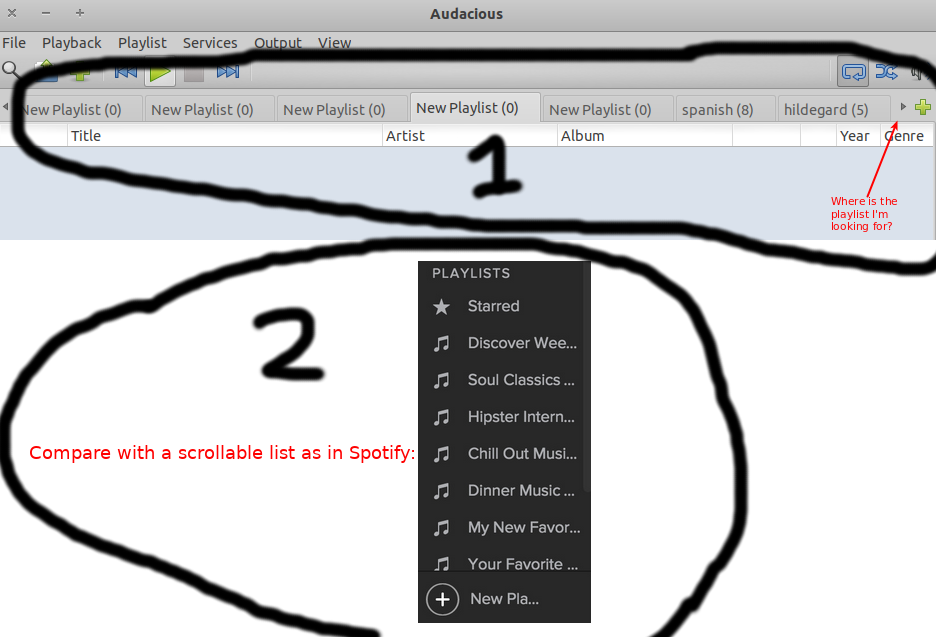 History